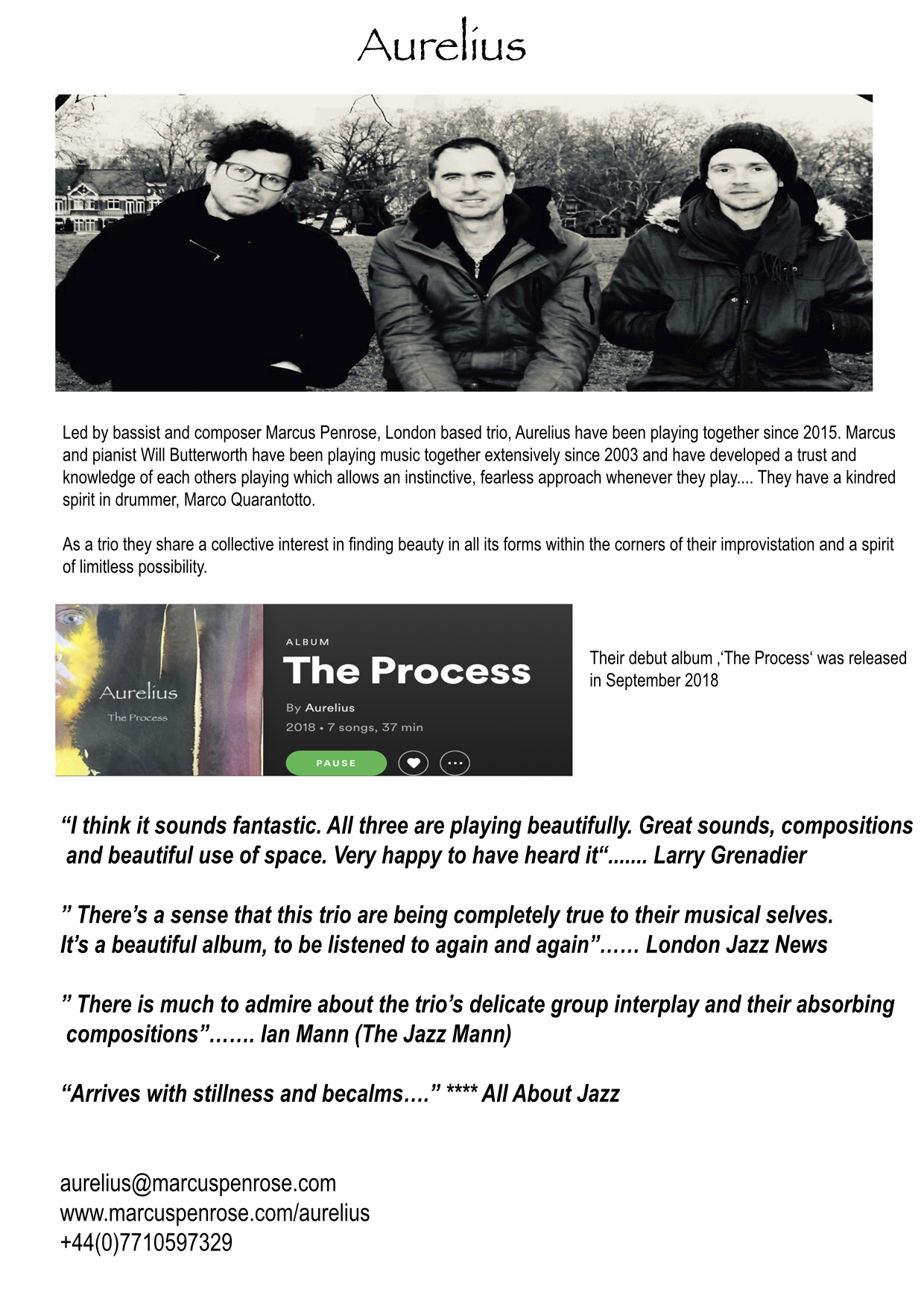 CD's Available here:-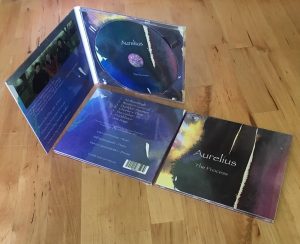 Full review from London Jazz News
Full review from Ian Mann (The Jazz Mann)
Here's some more about the musicians

Marcus Penrose – bass & compositions – Born and raised in Cornwall, bassist Marcus recklessly swapped the relaxed coastal lifestyle for the intensity of London at the age of 18. Over the ensuing years he has performed in countless musical lineups throughout London, the UK and Europe. Amongst other projects he is currently a member of saxophonist Tom Neale's Quartet and is writing and performing with the internationally acclaimed physical theatre company, Spymonkey.
Will Butterworth – piano & compositions – Born in Scotland, raised in Devon and now living in London, pianist Will Butterworth has worked extensively with many of the UK's finest musicians including Dylan Howe, Asaf Sirkis, Andy Shepherd, Bill Bruford, Julian Siegel, and recently in a duo with Hadley Fraser. He was one half of the critically acclaimed 'Stravinsky Duo' with Dylan Howe, reinterpreting the works Stravinsky for drums and Piano. He has released 4 albums as band leader and his music has been heard on Radio 2,3 and classic FM. His latest quartet album 'The Nightingale and the Rose' – a suite of original music based on Oscar Wilde's Children's story of the same name – will be released on Jellymould jazz this September.
Marco Quarantotto – drums – Born and raised in Croatia and now having lived in London for eight years, drummer Marco has performed with many of Britain's musicians on the jazz & world music scene, such as Robert Mitchell, Jonathan Gee, Quentin Collins, Byron Wallen, Nathaniel Facey, Mike Gorman, Andrew Noble, Nicholas Meyer, Oli Hayhurst, Nigel Price, Seddik, Zebiri, Alejandro Toledo, Andrew McCormack, Claude Deppa, Dom Pipkin, Jo Caleb and Carl Orr.
Notable international artists he's worked with include Jessica Lourie, Erin Dickins of Manhattan Transfer, Roy Paci, Knoel Scott of Sun Ra Arkestra, Manu Eveno of Tryo.
He's currently collaborating regularly in London with Toni Kofi, Theo Jackson, Beth Rowley, Will Butterworth, Aleph Aguiars Patarucco, Adam Beattie, Brooke Sharkey, Phaze Teory, Yalfris Veldés Group.